Dating Vill, One App For Everyone
No need for multiple dating apps. One app with multiple dating categories is now here.
If you're looking for love and want to start dating, then Dating Vill is right app for you.
You can also explore Hook Up Vill specially designed for those who just want to keep it casual.
You need to download the app, it's free to use with a swipe and match to chat function in order not be bothered by persons you have no desire to chat with.
The dating scenario looks very different today, as most people are meeting online. With Dating Vill, the world's most popular free dating app, you have millions of other single people at your fingertips and they're all ready to meet someone like you. Whether you're straight or in the LGBTQIA community, Dating Vill is here to bring you all the sparks.
The Dating Vill App has 9 different Vill
to choose from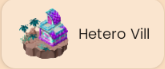 Hetero Vill
  Dating for straight people

Gynephilic Vill
women attracted to other women 

Androphilic Vill
men attracted to other men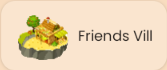 Friends Vill
looking to make new friends, maybe a tennis or golf partner ect.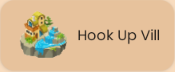 Hook Up Vill
Meet, chat, dating  make new friends

Swingers Vill
couples looking to meet, chat, date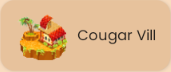 Cougar Vill
older women attracted to younger men or younger men attracted to older women, meet, chat, date.

Manther Vill
older men attracted to younger women or younger women attracted to older men, meet, chat, date.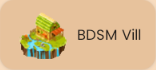 BDSM Vill
for the fetish meet, chat, date.
The app is free to download and use, swipe to match and chat with only your match.
Premium subscription gives you the ability to chat with anyone, no matching necessary.
– Swipe left for no
-Swipe right for yes 
-Match to chat 
-Block users
-Open a support ticket if help is needed
– Private photos, you can give and remove access to them
-Affiliate program gives you the opportunity to earn money and get free premium features
Premium Features:
– Likes allows you to see all those who liked you saving you precious time.
– Video in chat allows you to see the person on the other end of the conversation.
– Hide age if you are sensitive about that.
– Location change to go anywhere in the world and meet new people outside your zip code.
-Boost your profile to get more attention
-Rewind to undo the last Like or No
Premium Features Price List
Dating Vill is free to use with a swipe and match to chat feature.
Premium features are also available for those who desire more out of the dating experience
copyright 2023 Dating Vill   support@datingvill.com